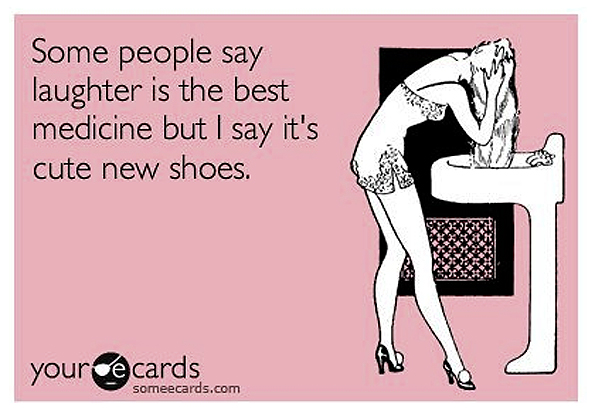 Shoes, shoes, shoes. I need more shoes!! Now could be a good time to get more too, because there are a couple of deals happening at Aldo Canada online which combine to make some hawt offers. First up, the online clearance section has up to 50% off select footwear. On top of that, they've just released a coupon code for an extra 40% discount on those clearance items! Here is the info:
Click here to use the Aldo coupon code online now
CouponCode: EXTRA40
Discount: 40% off clearance
Expires: 22nd March 2015
There is both a "sale" link and a "clearance" link at the top of the page on Aldo. I believe that this particular coupon code will only work on those items in the clearance section, not the sale section. I tested the code on items in both sections, and it only appears to be valid on those in the clearance section. Keep that in mind when browsing.
Availability
Shop fast! I am sure that the sizes and availability will sell out. If you see something you like in your size, grab it. Some examples:
Dudes
These Jonix canvas shoes were $75, they're $34.98 in the clearance section and they would drop to only $20.99 when you add the coupon codeabove. Nice deal!
Something a little fancier would be these Trimm leather shoes. They were priced at $100, but would be $35.99 just now with the coupon.
Ladies
These Guama flats were originally $50, they're $24.98 in the clearance sale and are now $14.99 when you add the coupon code. Super price for a little pair of shoes for the spring!
Check out these Legieria ankle boots which were $120. They're on clearance for $69.98 and would be $41.99 with the coupon – that's a steal.
As for sandals, these Kediddas were originally priced at $25, but they'd only be $8.97!! There's only one size left though, a 6 and a half.
Shipping
You will have to spend $70 or more if you want to get free shipping from Aldo Canada. If your order is smaller than that, shipping is a flat rate of $5. Even that is pretty reasonable if you're just going to order one pair of shoes.
Free Gift Cards
There's a promotion running on Aldo just now which gets you free gift cards to spend in the future. From now until the 25th of March 2015, you need to place an order of $75 or more. Within 48 hours of that order, you will then get an email containing a gift card for $25 off the next $75 spend, to be used between the 13th and 26th April 2015. While this offer isn't totally amazing, if you are a frequent Aldo shopper, then it's definitely something to factor in to your purchasing decision today.