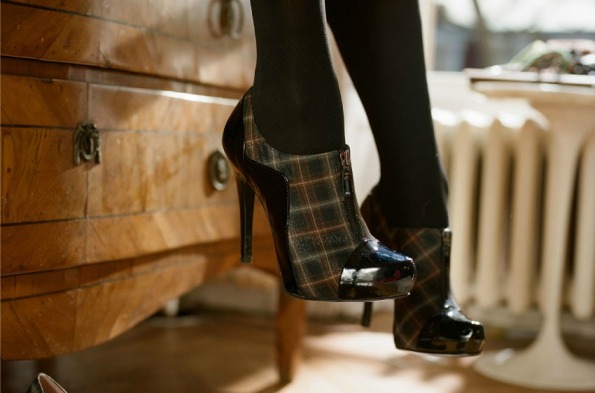 Black Friday starts today at AldoShoes.com! So head on over and save 50% off the original price on over 1000 different styles of shoes, handbags, accessories and more. You can even check out the clearance section to get items as low as $12.50. It doesn't matter how much you spend because Aldo Canada is offering free shipping with no minimum purchase for the duration of Black Friday.
A major part of this Black Friday offer from AldoShoes.com is the free shipping with no minimum purchase. Their items start as low as $12.50 and normally you would have to have your purchase sent to an Aldo Store for pick up if you didn't want to pay any shipping fees. But now it will be shipped right to your front door thanks to Black Friday.
There are tons of different items at AldoShoes.com. It is a bit overwhelming in fact. I went to their clearance section first off, but I found the sizing availability was really poor on the stylish items. Once you get into the clearance section, you can select the category you wish to view such as "boots" or "shoes" for men or women and then you can select "size" and make it so that only items with your size shows up. That is definitely a convenient shopping tool.
I have been looking for a warmer slip-on type shoe just to wear when I take the dogs into the back yard or to wear during fall/spring weather. I found these Glilacien shoes which remind me of moccasins. They are on sale from $50 down to just $24.98 and they have three different colours available. The colour options include black, white and cognac. All three colours have tons of sizes available, but if this pair of shoes is not for you then be sure to browse through the rest of the Aldo website. I am sure you can find something for everyone.
Plus for a limited time, shoppers will receive a free $25 Aldo Shopping Card with any order online and in stores. Getting this $25 discount on your next purchase is pretty simple.. Select the items you want to buy, head to the check out process and once you make your purchase you will receive a unique code to get $25 off your next purchase of $75 or more. This discount can be used once between December 4th and December 20th, so unfortunately you won't be able to use it for Boxing Day discounts. Drat!
(Expiry: 27th November 2015)