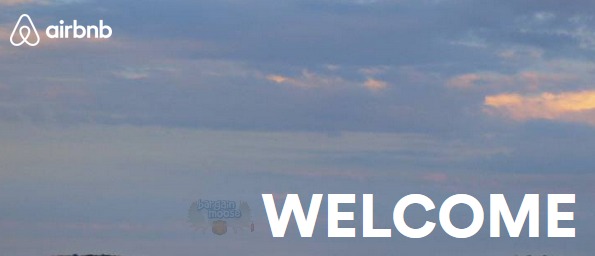 Airbnb is offering 30% off new bookings of $100+ or more with the following coupon code compliments of Travel Zoo. There is a maximum savings of $150 on your stay.
Click here to get 30% off your first Airbnb booking
Coupon Code: TRAVELZOO14
Discount: 30% off $100+ first booking
Expiry: 14th January 2015
Now, for the rules. This coupon code can only be used on new accounts or by current customers who have not booked a stay with Airbnb before. You know, you signed up with good intentions but the opportunity never presented itself. There is a maximum discount of $150. To maximize your discount, spend $500 on your stay to receive the full $150 off.
Fellow blogger Anna and I are not eligible to use this coupon because we both have booked stays with Airbnb before. In the last year, I have personally used Airbnb five times! I have stayed in Seattle, Vancouver (2x), Victoria, and Edmonton with Airbnb. We always find it better than a hotel and manage to get closer to the area we want to be located. My favourite was the place we stayed in Seattle. I could have thrown a stone out the person's window and hit the side of the Washington State Convention Center. Since we were there for the Emerald City Comic Convention at the WSCC, it was the perfect place to stay.
I asked Anna about her Airbnb experience and she said:
I've used Airbnb once, on a visit to Spain last year. I found the most amazing 3 bedroom luxury air conditioned apartment, with a pool, right beside the sea! It was an excellent stay and Airbnb was actually fantastic in carrying out the booking process. The family we were renting from was brilliant at communicating with us both before and after our stay, and it was a pleasure to use. We're actually considering booking the same apartment again this year. We know what it's like, where it is, we love the facilities, so we just might stick with it.
This is one of those "holy tar-nation" deals, as Airbnb is not known for their generous coupons. However, they are known for their fantastic places to stay in wonderful cities around the world. A couple years ago, we used Airbnb for a trip to Iceland. We literally saved over a thousand dollars on what we would have paid for a hotel for 16 days.
To use this Airbnb coupon code, follow these simple instructions:
Choose preferred accommodations
Click "Request to Book" or "Instant Book"
Click "Coupon code" and enter promo code
Then, just drop us a line and tell us where you are headed off to this coming year! Happy travels!