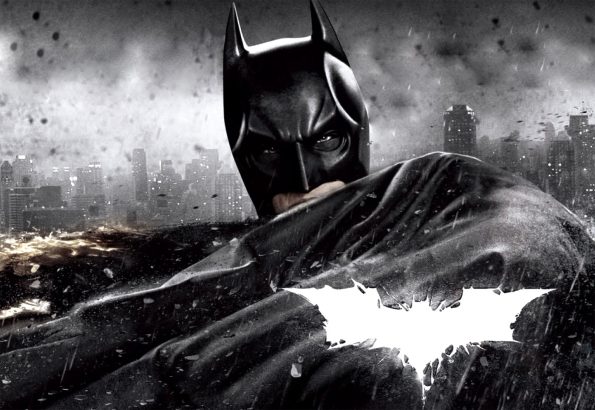 Halloween may be around the corner but every day is costume day when you you are Batman. This Rubies Costume Co Batman The Dark Knight Rises Batman Cape and Mask Set will fit smaller adults and larger children. Originally $22.99, this costume set is now on sale for $10.67. Receive free shipping on orders of $25 or free shipping on any order for Prime members.
Batman is the ultimate night time hero and makes the perfect costume for Halloween, comic conventions, and random acts of imaginary play. The cape is about 4" long, so this set is great for teens and adults alike. Some people have even said that this set works on kids as young as 6 years old. It all depends on how long you want the cape. A guy who is 6'3 liked that the cape ended at his knees whereas another reviewer - at 5'3 - said that the cape was a perfect length. It all depends on your perspective.
The mask covers the upper portion of your face, just like the mask from The Dark Knight Rises. I think the mask is my favourite part as it looks pretty detailed are really foreboding. The Dark Knight Rises is certainly a 'darker', more sombre Batman than the Batman of my youth (think the corny TV series). This is an adult-sized mask and cape, so I find it pretty good value at just under $11 for the set. Many people do not want to spend too much money on a costume, and this makes it easy.
This is officially licensed gear, so you are getting authentic replicas of the original pieces from the movie. If you are a geek like me, then these pieces can be used for any comic conventions you attend as well. I am sort of a one or two costume person - I like to build up a costume and then use it for many years. This costume can certainly be re-worn next year or you can sell it via a local Facebook group and recovered pretty much your entire cost.
(Expiry: unknown)