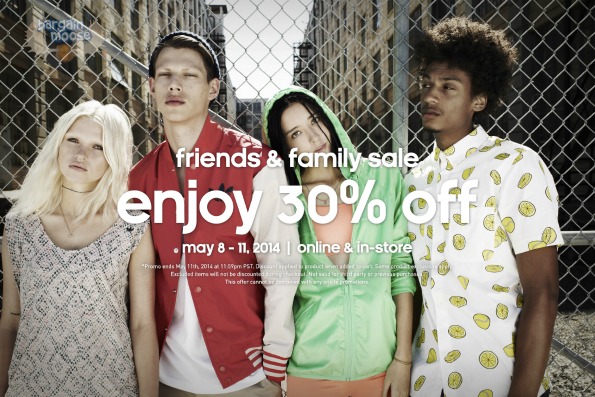 Adidas is having their very popular Friends & Family sale on right now, where you can get 40% off in-store or 30% off online.
If you don't live near the GTA, you might not have an Adidas store anywhere near you, as I don't. Shopping online might be your only option, but I don't think it is a bad option, as it is much easier to shop online to find what you want. You'll also get free shipping on any order over $50, which is a pretty standard shipping threshold. While shopping, note that your discounted price will show up in the cart, so don't fret if you think the regular prices look high.
Mother's Day is this weekend and while it might be too late to shop online for Mom, I bet Dad wouldn't balk at some new Adidas. I remember Adidas being the thing to wear for boys when I was in junior high and even the saying they had for the name: All Day I Dream About… Shopping, of course. Always reminds me of grade eight! These men's no look shorts look like the ones a lot of the boys wore, and that's probably because they were so perfect, Adidas never needed to change the style. These sell for $40, but in the cart, they'll show up at only $28.
Another blast from the past is the track suit, but seriously, those things were the best. I wore one every day, no word of a lie! If I had a little girl, I would for sure be picking up this kid's firebird track suit in pink. It is regularly $50, which seems steep to me, I'll instead pay $30!
(Expiry: 11th May 2014)