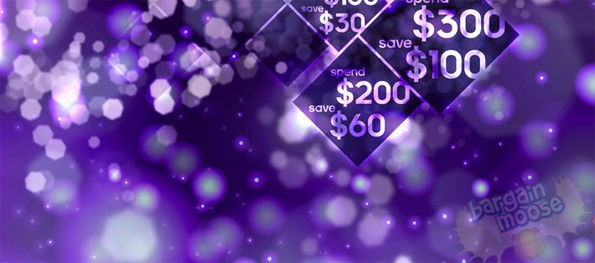 Adidas Canada has released a coupon code today which is called their "give more, save more" promotion. They say that the more you "give", the more you get in return. I don't know why they're using the verb "give" though, they actually mean BUY. The more you BUY the higher the discount amount you will get. Here are all the details:
Click here to use the Adidas coupon code online now
CouponCode: ADIMORE
Discount: $30 off $100, $60 off $200, $100 off $300
Expires: Unknown
Now, the code is pretty good but what is even sweeter is the fact that you are able to use it on SALE items too. Plus, as you're spending over the minimum of $50, you will also get totally free shipping – a sweet deal combo. Here are the links to the sale section to help you browse:
There are actually some fantastic bargains in the sale section to choose from, depending on your own personal tastes. Let me highlight a few items for you:
There is 50% off these two items plus the coupon code applies on the top: Adidas Men's Spring Jacket 84-LAB – was $600 – now $200 with coupon – that's a steep discount amount, but I appreciate that this jacket may not be to everyone's taste. The Men's Messi Woven Anthem Track Jacketwas $200 and it's down to $100, it would be$70 with the coupon code. This one looks great for sports clothing.
There are some lower priced items which obviously won't get a discount from this coupon code, if you're buying them on their own. But if you're throwing a few things in your cart to top it up to the minimum of $100, then it works out well. Some kids shoes on offer:
Even though it's not in the sale section, I am quite taken with this Women's Ultimate Fleece New Pullover which is priced at $60. I'd pop that in my cart.
Are you placing an order? What are you getting?