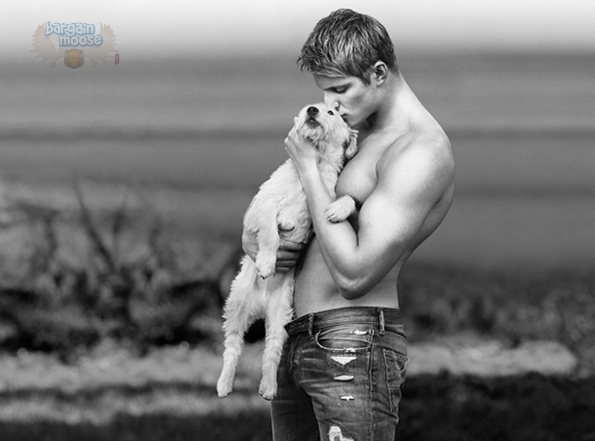 Today and tomorrow, Abercrombie & Fitch are offering all clearance items for 70% off their original prices. That means everything in their clearance section is a steal of a deal and you can really load up on men and women's tops, bottoms, outerwear, accessories, and more. Even better, all orders will be charged just $5 for shipping!
In the women's section I picked out some of my favourite items. This Lucy Trench Coat was $150 and is now only $45. I personally adore trench coats on women and own one myself. They are a versatile coat because you can wear them in the rain for protection and you can keep them open, push the sleeves up, and wear them with a pair of jeans and a tee. They also give great additional warmth around the fire at night.
For an evening out on the town this summer, purchase the Casey Lace Shift Dress that was $110 and is now just $33. Accessorize with a hand bag and some nice pieces of jewellery to really make your outfit pop. Heels are a must with this dress!
For budget minded Moosers, you can score some great deals for under $10. This Mock Neck Crop Top was $16 and is now $4.80. For beachwear, you can choose from a myriad of flip-flop deals including these Pattern Rubber Flip Flops that were $16 and are now $4.80.
For summer tee shirts, your selection and price range does not get much better than this. There are oodles of t-shirts on sale form $22 down to $6.60. Here are some of the designs:
In the men's section, there are plenty tanks and tees under the $10 range. These are perfect for sports, recreation, and more. This Burnout Pocket Tee was $26 and is now just $7.80. Choose from three different colours. The Buell Mountain Pocket Tank is also available in three colours and cost $26 - now $7.80. The Leaf Print Pocket Tee was $30 and is now just $9. there are so many different shirt designs you can pick and never spend over $10 a shirt if you really wanted to.
With even the discount on one item, you are easily saving the shipping cost worth of money and some extra. Enjoy the Abercrombie & Fitch clearance section stuffed full of 70% off deals in combination with $5 shipping.
(Expiry: 16th July 2015)