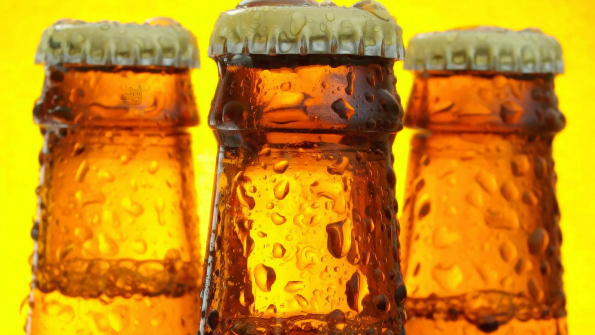 I just happened upon one of the coolest inventions for all man-kind. Too tired, lazy, full, or drunk to go fetch yourself a beer? Then have your beer come to you! The Interactive Toy RC Cooler 6-pack fits a 6-pack of beer and brings your drinks to you! Originally $69.99, the RC beer cooler is now on sale for $12.99. Have it delivered to your local store for free or free shipping is on orders of $25 or more. Maybe buy two coolers and give one to a friend.
This toy cooler is a fantastic idea. Whether you drink beer, pop, coolers, or water... you can have a cold beverage delivered to you at the touch of a few buttons. The remote control allows you to deliver drinks to your friend and yourself without moving from your chair. The remote control cooler works both indoors and outdoors (though not very well on grass).
This unit will require a few batteries that are not included. You will need one 9V battery and 6 AA batteries. I think the average household has a plethora of AA batteries but you might need to steal the 9V out of your smoke detector (just kidding - do not do that).
I could not find this toy elsewhere in Canada except at eBay Canada where it currently retails for $69.99. All the prices I can find online in the USA are at least $50 USD. Given that this cooler is just $13, my mind is blown.
I think I need to pick one of these up as a gift for my Dad. Dads are always hard to buy for but this is like the perfect gift for Dads everywhere. I know mine will love it and he will have a lot of fun showing his remote control cooler off to his friends. These coolers would make awesome Christmas gifts for those hard to buy for people in your life.
By the way, if you need some ideas for filling up your cart to receive the free shipping minimum, I recommend buying two coolers or throwing in a few Headrush Pop-up Speakers - Charcoal on sale from $9.99 down to $2.96.
FYI: check out this cool video featuring the remote control cooler:
(Expiry: 12th October 2015)