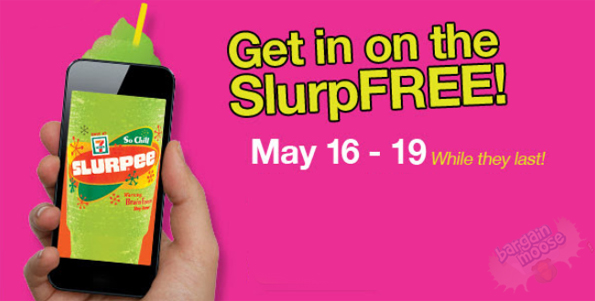 I wrote about this deal in the weekly newsletter on Monday, but I wanted to do a reminder post about it today – as it's now started. If you download the 7-Eleven app, you can claim a free slurpee right now!
Just download the above app on to your smartphone, and they'll sort you out with the coupon. Then, you can claim the free slurpee in-store from now until the 19th of May. There is no purchase required as far as I know. 7-Eleven are writing "while stocks last" as a caveat to get out of giving away a bazillion freebies, but hopefully you'll be able to get a free slurpee. Pretty sweet freebie!
I recently gave my 4 year old daughter her first taste of slurpees… and they were obviously a huge hit. Now, any time she sees anything like the slurpee machines, she instantly demands one. I've created a monster!
As an added bonus for downloading the above app, you instantly get a coupon for a free big gulp too! You'll also be eligible for special offers as and when they happen. But even if you don't want to be bothered, you can uninstall the app after you've got a hold of your free slurpee.
There's nothing better than a freebie, eh?
(Expiry: 19th May 2014)