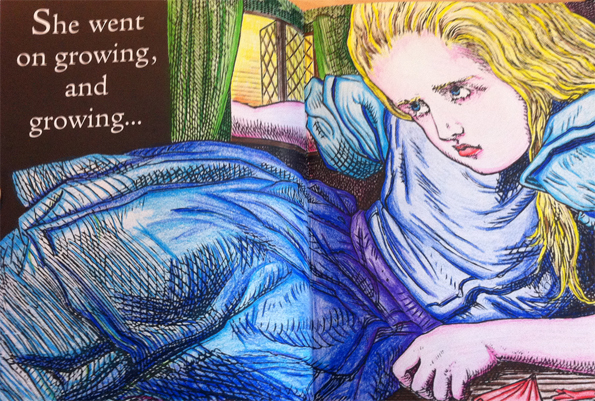 As some of you have seen from my writings here on Bargainmoose over the last month or so, I've really gotten interested in colouring. I've been on the lookout for deals on artist pencils and adult colouring books, as it's getting really trendy at the moment. We've mentioned The Book Depository on here before – they're a UK based company but they offer free worldwide shipping, which you simply cannot beat. This Alice's Adventure's in Wonderland colouring book is a SUPERB price right now – only $8.93. What's even sweeter is that this price includes taxes as well as the aforementioned free shipping!
The final price of $8.93 (CA) is ALL you're going to pay, not a penny more. Just to show you the price difference – this very same colouring book is $16.78 on Amazon.ca. Then, you've got tax on TOP of that as well as shipping too (if you're not a Prime member). The price from The Book Depository is simply excellent.
It's going to ship from the UK so it'll obviously be a little slower than Canadian shipping, but you've plenty of time to order this for Christmas. It's under the $20 import limit too, so you don't have to worry about customs. And on another note, the Amazon.ca listing doesn't even release this book until mid-December – you can have it before it's even released in Canada!
I actually own this colouring book as I got a copy from the UK myself, actually from Amazon. Therefore I can give you a first-hand account of the book - including showing you the image above, which I coloured a few days ago! The only major drawback I am having is that my five year old daughter just wants to be doing exactly what I am doing…. Therefore I stuck the book in my all-in-one copier/printer at home. I copy the page I am doing before I colour it, then she can colour the same page as me. :)
If you want to give adult colouring a try and you bought some of the fab deals on pencils that we've posted recently, then grab this Alice book now.
(Expires: unknown)