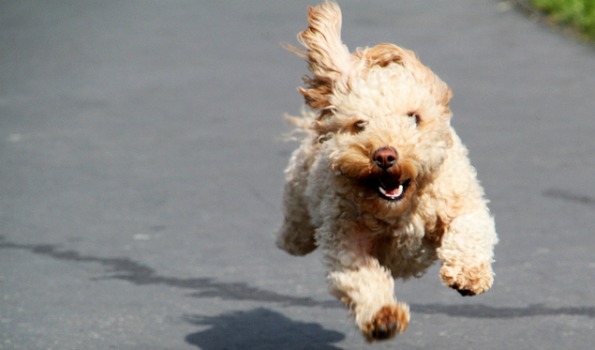 Treat your doggie for National Pet Day to clean teeth. Right now at Wagjag you can purchase a value pack of Milk Bone Brushing Chews. This includes four 156 gram boxes, and includes 56 chews per box. This pack is valued at $32, but is on sale for $15 and includes free shipping.
These Milk Bone Brushing Chews are a hard dog chew with a shape designed to help reduce tarter build up and plaque on your dog's teeth. These chews help get down close to your dog's gum line and clean the back teeth. Use of these chews will help your dog have a cleaner mouth and reduce halitosis. These chews are fortified with 12 vitamins and minerals and are backed by the Veterinary Oral Health Council Seal of Acceptance.
This deal is a tricky one folks, as there are two dog chew Wagjag deals available. The first offers two 156 gram boxes of Milk Bone Brushing Chews (28 chews) for $9 and the second offering four 156 gram boxes of Milk Bone Brushing Chews (56 chews) for $15. While the two-pack deal is an OK deal for these chews, the four-pack deal is by far the better deal.
I did some price checking and Walmart.caoffers single 146 gram boxes of these chews for $4.77 per box, which is the same weight as the box from Wagjag. Walmart does not mention how many treats are in the box. Both companies offer free shipping, so if you were to buy four boxes of these at Walmart it would cost you $19.08 compared to the Wagjag deal. It is a much better deal to pick up the value pack at Wagjag. If you were to compare the smaller two-box deal, you would pay $9.54 for two boxes of chews at Walmart, with not as much difference in price. Both companies offer free shipping, so the Wagjag value box is the best offer.
Over on Walmart's website one person has reviewed these chews. This pet owner seems happy with this product.
These treats are awesome! My poodle loves them and he is a picker eater. They actually clean the teeth with a nice breath. I'll keep buying them.
I would follow the crowd with deal. Right now looking at the deal, over 500 people have bought the value pack, but less than 100 have picked up the smaller pack. Even though there are multiple days left on this deal, the deal has been popular already and could easily sell out. Grab your chews before they are gone.
Image Credit: Eric Kornblum
(Expiry: 25th March 2015)