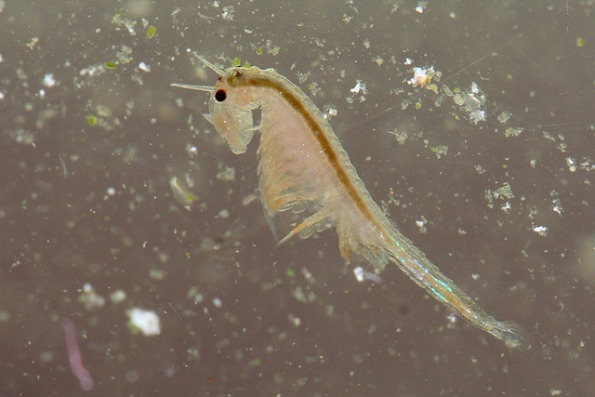 This deal is timed perfectly with the new Jurassic Park movie release! If you have a kid who loves dinosaurs, you should check out this Aqua Dragons Jurassic Time Travel Eggscavation Kit. Just typing that title sounds fun! This kit was $24.97, but you can grab it now for only $12!
My kiddo loves dinosaurs, and I know this Jurassic Time Travel EGGscavation kit would be so much fun for her. If you have a kid who loves dinos or is just super excited about the Jurassic Park movie that was recently released, then you need to get them this awesome kit. You may remember "Sea Monkey kits" from your own childhood, and this is a similar kit under a different brand. Did you realize these little creatures have existed since the Triassic period? Aqua Dragons are crustaceans that lived at the same time as the dinosaurs, and you can watch them hatch and come alive right in your own home.
This kit is super cool with a tank made to look like an underwater dinosaur habitat. There is a bubble pump to keep these little creatures coming out where your kid can see them and just looks cool. The kit comes with everything you need including your shrimp, food for a year and instruction booklet. There are also a few extra bonus items such as some stickers, a colouring sheet and a small poster. My kid is going to love this!
Over at Amazon.ca, this Aqua Dragons Kit is selling for $24.99. Toys R Us Canadahas a few kits that are under the Sea Monkey brand selling for $21.99, including a fun looking pirate kit. If your kid is a dinosaur fanatic, those other kits will not work as a substitute. This kit is not sold in many other locations in Canada. I would pick up the Walmart kit.
Shipping is a standard $4.97, but you have some options to reduce that fee. You can pick this item up at any Canada Post location, and the item will ship free. If you live in Ontario, there are the Grab and Go Lockers that you can have this item shipped free to at a Walmart location. Lastly, you could fill your cart full of other great deals up to $50 and your entire order will ship free.
We are starting to hit that point where the novelty of summer starts to wear off. The kids have been to the playground a billion times and have finished at least a box or two of freezies. You start hearing them whine that they are bored. With it having been a particularly rainy summer, those summer boredom cries may have already started in your house long ago. Picking up a few kits like this fantastic Aqua Dragons kit can help to bust that summer boredom. This is a very low maintenance but fun project. This kit also hits a few Biology points should you want to sneak in a little education.
Image Credit: Xavier
(Expiry: Unknown)