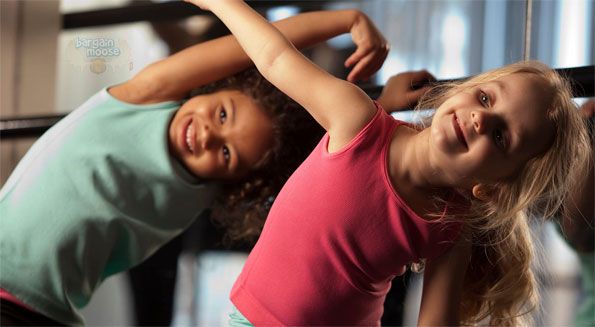 Christmas is right around the corner and to celebrate, Jack and Jill Kids is offering a different deal every day until December 12th.
Here's a preview of all the deals that will be going live in the upcoming days:
December 4th: 30% off yoga mats + free head band
December 5th: 40% off sleepwear
December 6th: 40% off socks
December 7th: 40% off girls' zip up hoodie
December 8th: 40% off girls' graphic sweaters
December 9th: 40% off girls' hooded t-shirts
December 10th: 40% off girls' skinny jogging leggings
December 11th: 40% off girls' hooded jackets & ruffle jackets
December 12th: 40% off yoga pants
Every day, you can take advantage of a different one but first, you will need to grab the Jack and Jill Kids coupon code from our forum. Each day, we will add a new one for corresponding discount, so make sure to check and grab it to save on any of the above mentioned clothes. Admittedly, my little girl is still a little too young for it, but I'm definitely tempted to get this little girls glittle graphic pj top. It's a long-sleeved pink top with "bonjour" written across the chest in cursive letters. Very adorable! To give you an idea of price, it was originally priced at $18 but would come down to just $10.80 with the discount.
For those of you with little jacks (boys), then the faux sleeve graphic pj top is sure to become a favourite. It's red and features a much appropriate checklist for boys. Check it out for yourself on Jack and Jill Kid's site. Since this top's original price is also fixed at $18, like the little girls' one above, it would come down to $10.80 as well.
Personally, I'm particularly excited about Friday's (December 5th) promotion because of the discount on sleepwear. With Christmas nearly upon us, I have been thinking of implementing a new pyjama tradition in my household, with everyone receiving a new pair to wear on Christmas day.
Shipping is free on orders over $50. By the way, Jack and Jill Kids seems to be slowly transitioning towards a shorter name, so don't be surprised if soon, you only see "Jill Yoga" on their website and social media pages.
(Expiry: 12th December 2014)