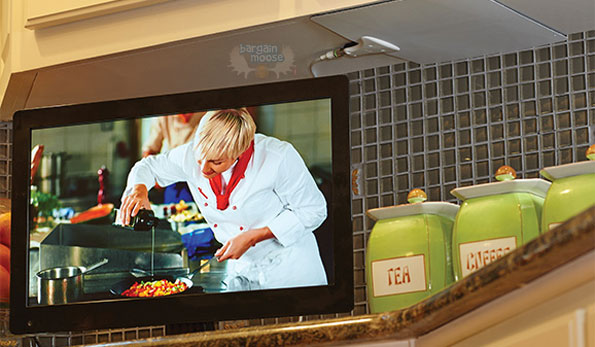 This morning, Anna blogged about a deal on the Dell Inspiron 15 Signature Edition laptop at the Microsoft Store, which you can get for just $449 and potentially even $404, but looking around, I also spotted another great deal. This one's a bundle: you can currently save $30 if you get both the Mohu Leaf 50 HDTV antenna and the Hauppauge digital TV turner for Xbox One as a bundle. Instead of a usual combined price of $129.99, you can get both of these products together for just $99.98. Shipping is free as always.
So what's all the fuss about these two products? Basically, after plugging the TV tuner into an Xbox One, you will be able to access broadcast networks in your area free of charge. We've seen many similar services pop up recently and get popular but the great part about this one is that you only pay for it once as there are no subscription fees.
Now I can't decide if these products are a ploy to get more users to buy the Xbox One or if it truly is just a convenience factor. Having to switch inputs between gaming, TV and whatever else is annoying so these products eliminate that aspect. That's annoyance I can easily overlook but my monthly cable bill is one that I most certainly would prefer to eliminate, so if I had an Xbox One, I would definitely be tempted to try this TV system.
On their own, the TV tuner costs $59.99 and the antenna goes for $69.99, but what's interesting is that I actually found a white version of this antenna priced at $110.99 at Amazon! On Hauppauge's official site, the TV tuner is $79 USD, so as you can see, even without the current promotion, these two products are significantly cheaper at the Microsoft Store and the free shipping offer definitely further sweetens the deal.
Keep in mind that it would seem that both of these products are essential in making your Xbox One work as a TV. What's cooler though is that you will be able to pause live TV up to 30 minutes, browse channels with the help of the Kinect voice controls and even watch TV while playing a game with a split screen.
(Expiry: 21st June 2015)