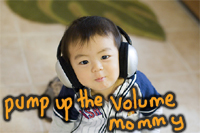 This seems to be a joint promotion with emusic and pizza hut! It's a sampler of some new artists. You can listen to the free tunes online, or you can download them from the special landing page on the emusic website here.
Morning Is My Destination by Tift Merritt
Scene of the Crime by Hot Little Hands
Keep It Playa Feat. Ray J by Slim Thug Presents Boss Hogg Outlawz
Let U Know by Plastilina Mosh
Love Hangover ft. Estelle (clean) by Kidz In The Hall
Goodnight by Zox
Alias by In Flames
The Grand Exposure by Return To Sender
Don't Be Late by The M's
Lullaby/Buttons by Sia
Dear Honey by Dusty Rhodes And The River Band
Till You're Gone by The Gabe Dixon Band
Dog Park by The Saturday Knights
Lovers Prayers by Ida
Bridge To Better Days by Joe Bonamassa
Glue Girls by Someone Still Loves You Boris Yeltsin
Cherry Tulips by Headlights
S.E.X.Y.R.O.B.O.T. by The Pinker Tones
Go All Out (No Doubt!!!) ft. Carlitta Durand (Clean) by 9th Wonder and Buckshot
Don't Let Go by Pacha Massive
Body Buzz by Aloha
Pizza You by Shades Of Al Davis
Lo Mejor Del Mundo by Señor Flavio
Our Darkest Days and Nights by Love is Chemicals
I think they're all new artists, I haven't really heard of many of them. I may have heard of Estelle, and the Pinker Tones too. I listened to the first few bars of Scene of the Crime, it was very good, that's my kind of music. Give them a listen, what do you think?
Thanks _dai_.