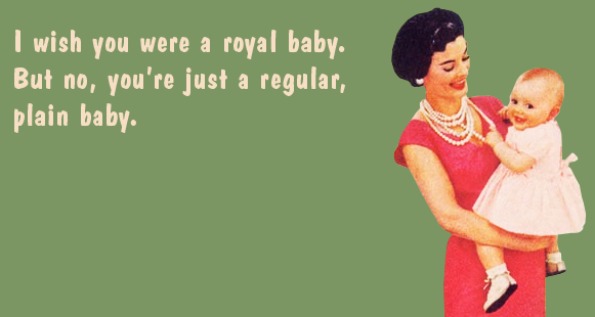 A royal baby has been born and the world is celebrating! HELLO! Canada magazine teamed up with Wagjag to offer you an amazing deal. Receive 20 issues of HELLO! Canada magazine plus receive a special Royal Baby Commemorative Edition. This bundle is valued at $45 but is selling right now for just $29 @ Wagjag. That puts your cost at only $1.45 per issue.
If you are not familiar with HELLO! Canada magazine already, now is the time to become friends. This magazine is full of celebrity news and tidbits. You will also get all the scoop on the new royal princess. The Globe and Mail officially announced her name:
Her Royal Highness Princess Charlotte Elizabeth Diana of Cambridge.
Princess Charlotte, such a dreamy name! With this subscription, you will get a special royal baby commemorative edition of HELLO! Canada featuring all the latest details and photos. How did Kate come out of that hospital ten hours after giving birth looking as if she stepped away from a spa vacation? I hope someone handed her an ice pack the second she was out of the public eye. When I was ten hours after giving birth, I was begging my husband to tell our friends not to visit us in the hospital because my lady bits were still on ice.
This is the perfect magazine to take with you when you lounge by the pool, hang in your backyard or on your beach vacation. I always prefer lighter reading for summertime lounging. Twenty issues should take you most of the way through the summer with plenty of good browsing material.
Price Comparison
If you go straight to the source, HELLO! Canada is selling their magazine for $1.99 per issue according to their website. If you buy straight from the magazine, you are forced to purchase a full year subscription of 53 issues. From reading the fine print, the cost actually varies by region. That puts the total cost at $105.47 for Ontario, New Brunswick, Newfoundland, Labrador and Manitoba. If you are in Quebec or Nova Scotia, the cost is $121.26. Those in Prince Edward Island will pay $120.24. Any areas of Canada not specifically mentioned will be charged $110.74. Rogers Magazine Service will charge you $99.95 for a full year subscription to HELLO! Canada. Though they do not specify how many issues a year's subscription is, I would suspect it is 53 issues also. That breaks down to costing you $1.89 per issue.
Reviews
Over at Rogers Magazine Service, you will find plenty of positive reviews on this magazine. The number is over 600 and counting! Here is a review from one reader who has been happy with the coverage of the new princess so far.
Love being able to keep up with the Royals. HELLO!  Canada has the most comprehensive coverage. Love all the photos. They are tastefully done and help me keep up with what's happening in entertainment biz.
Order your copy of this magazine now! This deal very well may sell out long before the expiry folks, I see there have already been many purchases. Grab yours now and one for your mom for Mother's Day too. Print out a picture of a HELLO! Canada magazine cover and slip it in your Mother's Day card so mom knows that the surprise is on the way!
Image Credit: Blunt Card
(Expiry: 11th May 2015)