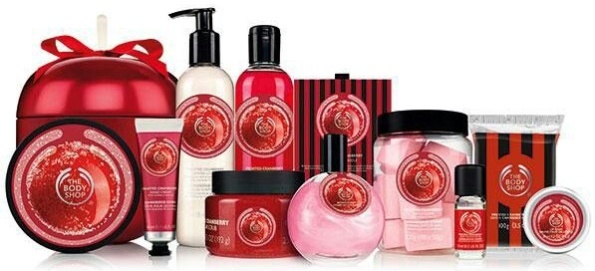 A perfect place to get emergency gifts or last minute Christmas shopping done is The Body Shop, especially when Groupon Canada has an offer like this. For a limited time you can spend $15 for $30 worth of products at The Body Shop Canada all thanks to Groupon.
When you purchase this offer, Groupon will email you a voucher that you can bring into your local The Body Shop store to redeem. Choose $30 worth of products, even though you only spend $15. You can use this voucher towards tons of items in different categories like natural skincare, makeup, bath & body care, fragrance, and gifts. I was just saying to my friend yesterday that I wanted to hit up The Body Shop to get some last minute gifts for family and friends, and here you have it. Another great reason to go!
The fine print says that this voucher will not be combinable with any other offers. Which means even though The Body Shop usually has a ton of promotions during December, you will only get $30 worth of regular priced products for $15. Essentially though, that is 50% off which is better than most of The Body Shop promotions anyway. You also can't use this purchase towards a gift card unfortunately, which was my first thought. The products excepted from this offer are the Spa of the World & Oils of Life Ranges as well as the Black Friday tote if it is still around.
You can buy three of these vouchers, which makes the discounts even better. Spend $45 for $90 worth of products at The Body Shop! You might be able to finish up your Christmas shopping completely with that amount. The only catch is that you can only use one voucher per visit, so you would need to go back 3 times to redeem the maximum. Another bonus is that you can use these vouchers at both regular The Body Shop locations and  their outlet locations. Your minimum purchase must be equal to the full offer value before taxes and after all discounts. 
It appears the promotional value will expire on December 31st, so don't hesitate long to use your voucher. The paid value will never expire, so you won't lose your $15 but might as well get the better value, right.
(Expiry: 31st December 2015)