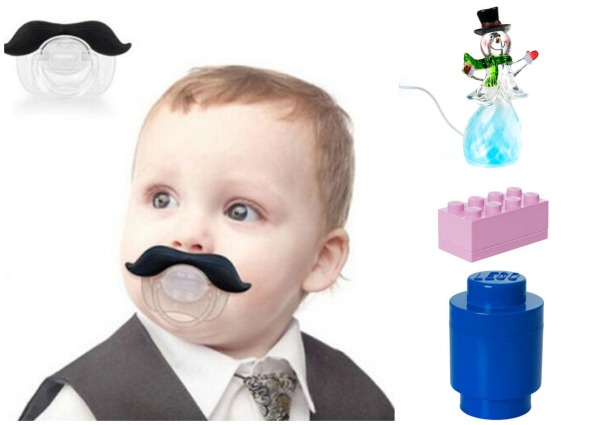 I honestly did not know that 123InkCartridges.ca had a "Life & Fun" section, but I am totally glad that I found it. There are tons of fun and nifty item and gadgets to give as gifts for Christmas, where do I start?! When I first browsed through this section, I thought the offers would be phenomenal if only we didn't have to pay any shipping costs. Well guess what Moosers! We got an exclusive free shipping code for you to use for just 24 hours at 123InkCartridges.ca. Hurry though - this offer expires tonight.
So whether you are looking to buy cosmetic bags, door bells, window mounted cat beds or other nifty items as gifts this Holiday season - 123InkCartridges.ca is your place to shop for the next 24 hours. Here is our exclusive coupon code to get that free shipping you wanted:
Coupon code: EXMOOSIVE
Discount: Free shipping site wide
Expiry: 11th November 2015
Do you have a crazy cat lady on your Christmas shopping list? Then maybe you should add this Sunny Seat Professional Window Mounted Cat Bed to your shopping cart. Cats love lounging around in the sun light, so this is perfect. It was originally $19.99, but now it is just $12.99 and you'll get free shipping with our exclusive coupon code.
LEGO is definitely a hot item on Christmas lists this year - but what about some LEGO Storage Containers? There are a few available on 123InkCartridges.ca for great prices right now. Check out the LEGO Storage Brick Round Container, which is available in two different colours. It was $19.99 but now it is just $9.99 including the shipping with this coupon of course.
On the topic of Christmas, if you are looking for something a little more festive to put in someone's stocking this year then you may like the S-Line Holiday Snowman USB LED. Look how adorable this little guy is! He is just $7.99. There is also the LEGO Mini Box, which has 6 colours available. It was originally $9.90, but you can snag one now for just $4.99. You may even want one of every colour?! What would you store inside?
What about this? The self-stirring coffee mug! I love it - only $17.99 with free shipping too.
There are so many cool items available, so be sure to have a browse around and add some items to your shopping cart. Normally you would need to spend $49 at 123InkCartridges.ca to get free shipping, but not everyone wants to spend $49 on trinkets and such, but if you're looking for some cute stocking stuffers or Christmas gifts then this is your chance.