Entertainment Books: All Books $25 + FREE SHIPPING
26 November 2012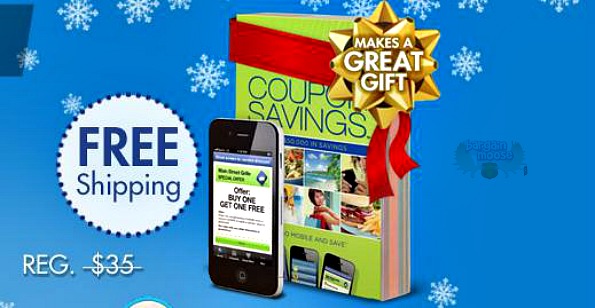 Cyber Monday is here and Entertainment Books has a great deal on. Today only, get any 2013 book for just $25 and you will also get free shipping.
These books are usually priced anywhere between $35 to $50 so if you are in a town or city that sells the books for $50, you will be saving 50%!  This is an awesome deal for any of the cities though, because there are so many coupons to use that you will make up the price of the books just by using a few of the coupons.
I like this coupon book because last year's book not only saved my family on restaurants, but attractions and stores as well.  If there are any coupons I know I won't need, I give them away to friends and family.  With 1000's of coupons in this book, you will be able to use as many and give away as many as you would like.
The 2013 Entertainment Book coupons are valid through November 2013 so you have an entire year to use them all up.
(Expiry: 26th November 2012)