Michaels Canada: 50% Off Craft Storage & One Item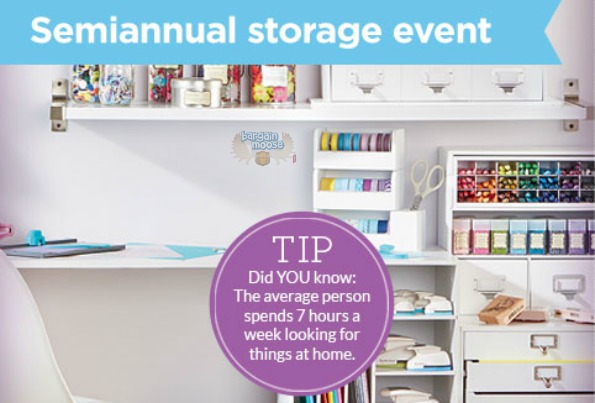 Michaels has a great in-store offer, which will save you a ton of money on craft storage, with 50% off. Plus, we also have a 50% off one item coupon posted in the forum, which will save you money on any regular-priced item.
Michael's has a semi-annual storage event, and now is the perfect time. With all your crafty Christmas gifts sitting under the tree, you may be wondering where to put them. I've had this problem many a festive holiday. I do have a ton of storage, but this sale is making me think I could use a little more, because it is just such great deals. My kids are very crafty too and got lots of art items and they have no where to go when its time to put them away. I'll have to hit up Michaels ASAP.
What's on sale:
photo boxes are 6 for $10, was $4.99 each
jewellery storage is 50% off
craft storage is 50% off including shelves, roller drawers and more - I actually have much of what is on sale and it is perfect
baskets are 50% off
Christmas storage is 50% off
spring decorative boxes are 40% off - I also have a number of these and love them for keeping anything in them and setting them out as they look great
decorative closet storage is 50% off
(Expiry: 25th January 2014)