Gelaskins Canada Coupon Code: 20% Off Art Prints & Canvases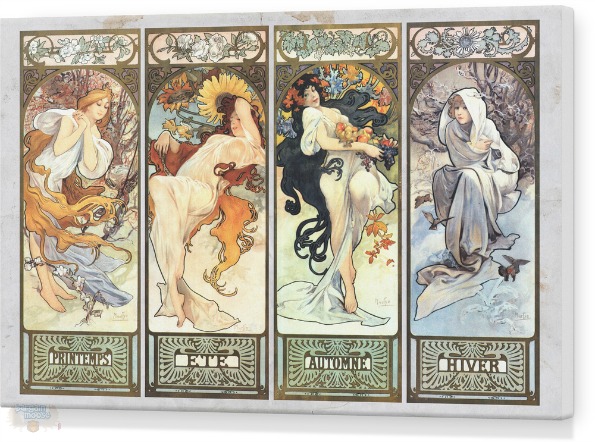 Gelaskins is offering one of their rare coupon codes... seriously guys: these things are rare! They are offering 20% off art prints and canvases for a few days only.
Click here to shop @ Gelaskins Canada now
Coupon Code: saveonprints
Discount: 20% off art prints and canvases
Expiry: 17th November 2013
Gelaskins is known for their skins really and then they branched out into cases. However, the same art you totally appreciate on your iPad, iPhone, or whatever device you own, you can also appreciate on your walls. Thus they have recently added on art prints and canvases to their selection.
One of their best selling art prints so far is Les Saisons. It is a beautiful drawing of the four seasons as women. For a medium art print (16x11) in a 21x16 frame it costs $85. However, with the above coupon you will only pay $68. Switch to a stretched canvas and you can get a 19x14 for $80, or after coupon only $64.
There is a ton of stunning art by many talented artists on Gelaskins. If you appreciate good art I really hope you take a look!
Shipping for me was about $12.95. All prices in USD but products ship from Canada.
For this and any future Gelaskin coupon codes always be sure to check the forum.