Yves Rocher Canada: 50% Off Kits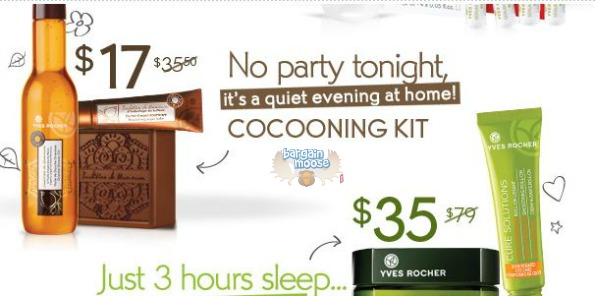 I don't often post Yves Rocher deals but this is pretty decent. Right now get some awesome discounts on kits perfect for the winter weather!
Click here to shop @ Yves Rocher
The following kits are greater than 50% off - so great savings for the bank.
Feet Kit Was $31 | Now $14
Cocooning Kit Was $35.50 | Now $17
Anti-Fatigue Kit Was $79 | Now $35
Smooth & Firm Kit Was $69 | Now $31
Healthy Glow Kit Was $39 | Now $18
One of my greatest suggestions for Yves Rocher is to sign up for their mailing list. We cannot post their coupons because they are newsletter linked and cannot be activated except through the newsletter. I know... I just spend 30 minutes trying because they have a free shipping on $15 coupon that would go so well with this deal: but it is invalid unless you are clicking directly through their newsletter.
Either way. These prices are lovely and I do encourage a good perusing of the items.
Free shipping on $30. Free gifts and samples with every purchase.
Expiry: 13th January 2013