Well.ca: Weekly Specials - Beauty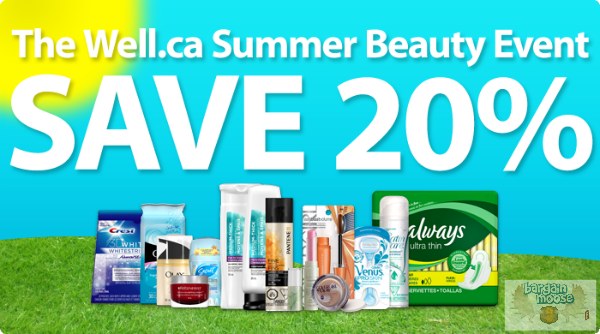 This week is the big Summer Beauty Sale at Well.ca. Save 20% on beauty products from Olay, Covergirl, Tampax, Always, Crest, Secret, Pantene, and Venus.
Here are an example of the sales going on:
Just think of how much $$ you could save if you got 20% off all your personal care needs for an entire year!