Well.ca: 40% Off Dawn & Bounce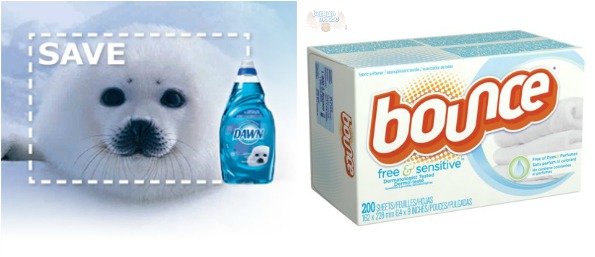 Well.ca has two great deals on household supplies this week. Get 40% off both Dawn dishwashing liquid and 40% off Bounce fabric softener sheets.
First the Bounce sale. If you have sensitive skin, but like your clothing static free, try the Bounce Free Fabric Softener sheets. Originally $6.49 they are now on sale for $3.89. If you are lucky and don't have to worry about sensitive skin, then you can go for some great scented dryer sheets. These Bounce Awakenings Fabric Softener (100 sheets) originally cost $9.99 but are now on sale for $5.99.
The Dawn sale is just as appealing. For an ultimate clean pick-up, Dawn Ultra antibacterial dishwashing liquid was $3.99 and is now $2.39. The antibacterial features is especially great for cleaning cutting boards that are used for meat, fish, eggs, and other food. You do not want to cross-contaminate!
Shipping is free on orders totaling $25 or more and if you are spending more than $40, check out our exclusive coupon that could get you $10 off your purchase.
(Expiry: 15th September 2013)