Vasanti Cosmetics Canada Coupon Code: 25% Off Everything Regular Priced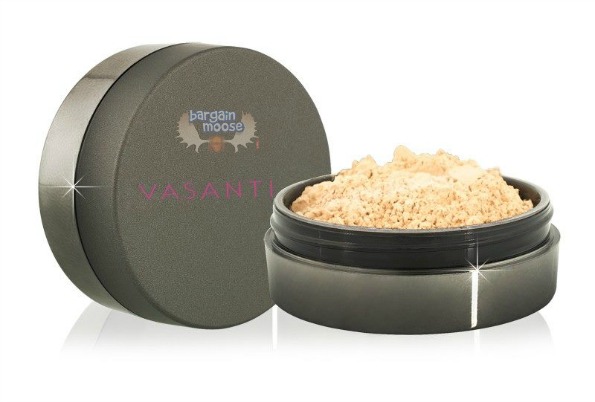 Get 25% off everything your little beauty heart desires at Vasanti with coupon code. This coupon doesn't apply to sale items, so take advantage and get yourself some items you know aren't likely to go on sale.
Click here to shop @ Vasanticosmetics.com/ca now
Coupon Code: VIP25
Discount: 25% off
Expiry: 31st August 2014
Now is the perfect time to stock up on all your fall cosmetics. I try to change up my beauty routine each season, as really, your skin changes with each season. I'm pretty minimalist in the summer, but try to play up my slightly darker skin with bronze, peach and neutrals. In the fall I love greens and browns. My winter skin is pale and demands help with foundations and blushes and strong lip colours. Also, after a summer of sunshine, your skin might need some help getting back to a balance state.
I am interested in this Brighten Up - enzymatic face rejuvenator. It breaks down dead cells and exfoliates to give you a glow that even your tan can't match. While it is normally $34, you'll take it home for $25.50 with this coupon, which is quite a nice savings. It has 67 reviews, which definitely espouse how great this product works. I think it will be great for peeling off that top layer of tan that will inevitably peel or fade on your face.
I love the Get the Look section, which is like having a beauty consultant at your computer. It tells you how to apply and what to apply to get a specific look, like the black smokey eye. Lately when I've been going out, I've looked at photos of me with my friends and realized how dull my makeup looks compared to theirs. I feel like I'm not up-playing my features enough for fear of looking like I'm wearing too much makeup. I love that the smokey eye tutorial really looks somewhat natural and not like I'm about to sing cabaret. I want to get the vibrant cobalt blue liquid eyeliner in Thunderbolt, which is regularly $18. Adding the coupon code to this will take the price down to $13.50.
Get free shipping on orders over $29, which is a nice, low threshold, especially for cosmetics that you might not want to spend hundreds on at once.
Get all of our Vasanti coupon codes in the forum.