Leap Day Sale: Save $10, $20 or $30 Off Your Purchase @ Tarte Cosmetics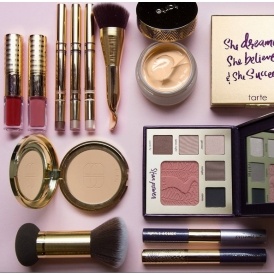 I've been dying to get my hands on some of the recently released Tarte products, that's why I'm so excited about this Leap Day surprise sale they have going on at the moment. Here are the offers: save $10 on $50, save $20 on $75 and save $30 on $100! This promotion works on their sale items, so you can get some extra savings there too! This offer is for one day only and ends tomorrow night.
I may have already met my monthly makeup purchase quota for this month, but that doesn't mean I'm not contemplating a purchase. I've heard such positive things about the Amazonian Clay Tartelette Matte Palette. This sale is the only way I'll get this palette at a discount, it is super popular at Sephora and I won't be getting any deals like this one from them anytime soon.

There's so many reasons why this sale is amazing. The savings offers apply to the sale section, where some of their best items are already on sale, like this Be Charmed limited-edition eyelash curler for only $14, or their trademark Amazonian Clay Blush in true love for $30. Whether you want sale items or new arrivals, just the $30 off alone is an awesome deal considering one palette can run you close to $70 either way.
Shipping is free on orders over $25 which will be necessary if you want to take advantage of this offer.

(Expiry: February 29th 11:59PM ET.)