Shopper's Drug Mart: Free $10 Gift Card With $50 Purchase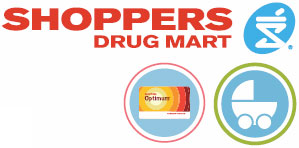 From 2nd to 7th January 2011, get a $10 Shopper's Gift Card with a $50 purchase on almost anything in the store. The gift card will expire on Jan 28th, 2011, so make sure to use it on your next visit.
I love Shopper's Drug Mart. I shop there at least once a week, usually more. Since most of my shopping is done with a toddler and preschooler in tow, I need to get in and out as quickly as possible. At Shopper's I can grab many of my grocery staples and be back in the van in under 10 minutes. I find that they have great weekly sales, with items like milk, eggs, cheese, and cereal at bargain prices.
(Ends 7th January 2011)