Rexall Printable Coupon: $5 Off $25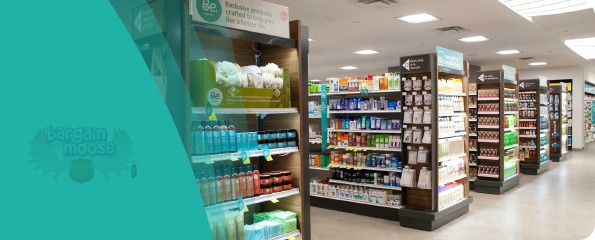 The very popular $5 off $25 printable coupon for Rexall is back. Print out the attached coupon and take it in to your store for redemption.
I used to frequent Shoppers, but my local post office - where I pick up parcels - is inside a Rexall. That makes it very convenient to pick up all those little things I need. If I am running short of milk or bread, then I can grab a jug and a loaf at my local Rexall. My last purchase was a huge container of Epson salts so I could soak my aching body and feet. I found the price quite good for a large bottle that lasted for many baths. Of course, the price would have been better with this printable coupon.
The $5 off $25 coupon is valid for most products. However, the following items are excluded: prescriptions, products containing codeine, Rexall/PharmaPlus Gift Cards, Gift Card Express, lottery, postal services and stamps, transit tickets, prepaid phone cards, and taxes. These $5 off $25 coupons used to exclude baby diapers and baby formula, but thankfully that has changed. Now parents can grab a few necessities for the new baby and save $5 on them too.
This coupon can be applied against food, perfume, vitamins, personal care products, and so much more. I would use this for another container of Epson salts, but this would also be a nice discount on a bottle of perfume or on some of those yummy Burt Bee's lip balms and body creams. Rexall often has good deals on chips and chocolate, so this coupon could be used for a good night binge. If you want to combine this printable coupon with current in store sales, then check out the Rexall eFlyer. Deals will vary by region.
There is a limit of one (1) coupon per person, per day. The coupon cannot be used in conjunction with any other Rexall coupon or special offer like this.
All Rexall coupons will be posted up on the Bargainmoose coupon forum.
(Expiry: 2nd April 2015)