Marcelle Canada Promo Code: 40% Off Everything For 4 Days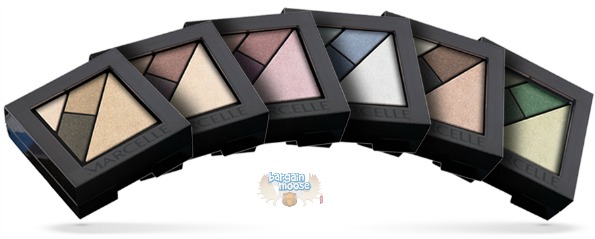 Because you are a woman and International Woman's Day is coming up, Marcelle is celebrating with 40% off everything on their site with coupon code.
Click here to shop @ Marcelle.com now
Coupon Code: WOMEN
Discount: 40% off
Expiry: 8th March 2015
With March comes different weather, which also means different needs for your skin. I find I don't need my thick moisturizer once I can turn off the heat at my house. Similarly, I need more of a stronger cleanser with my skin becoming sweaty with the heat outside.
I've actually never tried any of the BB, CC, or DD creams on the market. Now could be the time with this 40% off coupon. Marcelle's beauty balm cream says that skin will appear lifted. Since I'm almost 40, I would choose the anti-aging cream with SPF, which is regularly $28.95. Adding it to my cart with the coupon code brings this product down to $17.37, which is quite the saving.
Because you'll want to get your cart up to $50 to get free shipping, keep shopping all of these hot deals and don't stop at the face cream.
With Mother's Day coming up, the gift sets are a fantastic deal for Mom. The revival pro sculpt gift set has a value of $103.80 and sells for $53.95. Add it to your cart with the coupon code and the gift set comes down to $32.87. The cream alone costs more than this, so this is a seriously fantastic deal.
I actually might get the new-age precision gift set for myself. I've tried the makeup remover before and was quite impressed with it. This set is regularly $49.95 with a $90.18 value in products. Your final total for this set comes down to $29.97. If I just wanted the makeup remover on its own, it sells for $14.95, but with coupon will come down to $7.47, which is fantastic. What's also fantastic are the reviews for this product:
You only need a small amount and makeup instantly comes off. I have sensitive eyes and this formula doesn't bother them at all!
Check for the latest coupon codes from Marcelle in our forum.