Makeup Forever Artist Palette Volume 2 Now $39 (Valued at $156) @ Sephora.com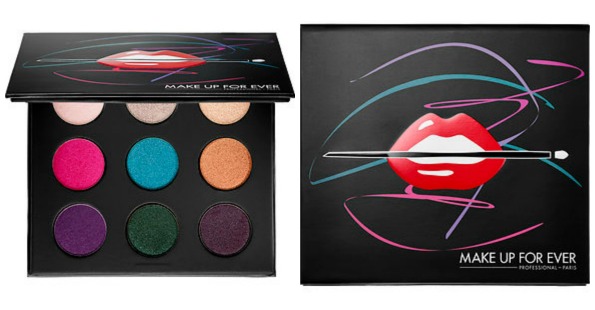 Is it possible that Sephora is starting to have sales on its brand name makeup? It would seem so, since this Makeup Forever Artist Palette is now on sale for $39. It was previously $49, but is valued at $156. I'm not sure I would pay $156 for this, but for about $40 for 9 professional eye shadow it is a great deal.

If you check out Makeup Forever reviews online, you'll see that the feedback is unanimous: everyone loves their eye shadows, especially makeup artists. This specific palette even has a 4.7 out of 5 star rating at Sephora online, calculated from 106 reviews!
This is a really great palette for gals that want to try new things with makeup. The electric colors allow you to create looks that really stand out. For eye shadow ideas, check out the photos posted on the beauty boards at the bottom of the Sephora page. This is one of my favorites features at Sephora. They are pictures submitted by customers of the looks they have created with the palette. You can get so many ideas from these pictures, and all the items they have used are listed directly under the picture too!
Shipping is free at Sephora if you spend more than $50. You can also collect some points with the Beauty Insider program for future freebies, so make sure to join!
(Expiry: Unknown)