Mac Cosmetics Canada: Free Mascara & Free Shipping!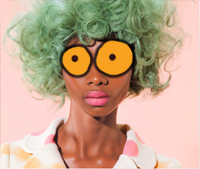 Got a little offer from an email from MacCosmetics.ca. With any order, you can get a free sample of their new MAC Zoom Lash Mascara. All you have to do is apply the offer code below when you go through the checkout.
Where: Online @ MacCosmetics Canada
What: Free MAC Zoom Lash Mascara
Coupon Code: TRYZOOM
Expires: Unknown!
Here's a quote about the free mascara:
This instant volume mascara power-lifts the lashes into length, curls them up...builds them faster than you can wink! Precision control wand glides smoothly down lashes to provide a gorgeously silky upward "sweep". Smudgeproof and long-wearing!
What's pretty cool is that this coupon code also seems to give you free Canadian shipping, with no minimum spend requirements.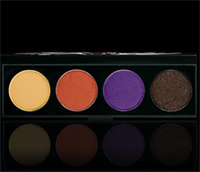 M.A.C. Cosmetics are a really good make-up brand. I have one of their eyeshadows, and it is of superb quality, and lasts all day. They actually have a range called "Hello Kitty" eyeshadow.
Melissa over on the five-corners blog wrote a bit about the introduction of the Hello Kitty line, if you want to read a bit more about it. As averse as I am to all things Hello Kitty, I must say that the color range actually is pretty funky. See an example of "Lucky Tom" pictured to the left. I quite like that color palette. OK, $46 is a tad high in my opinion, but I guess that's $11.50 per color, if you think about it like that.