London Drugs Canada: $200 Off Casio 88 Key Digital Piano - Now $300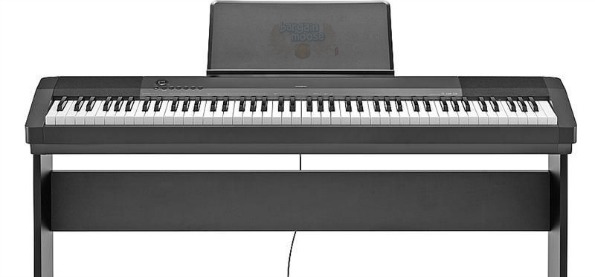 London Drugs Canada features a very nice deal on the Casio 88 Key Digital Piano, for piano practice in smaller homes or apartments. Originally $499.99, the piano is on sale now for $299.99.
I checked for pickup in store, and at least around my area, there were plenty in stock at various London Drugs locations. London Drugs only delivers in some cities (you can find them and the rates here) but you can buy items online and pick them up in store at your convenience. It is a nice way to make sure you get the deal while it is on sale and before it is sold out, without having to rush to the store immediately.
I was looking at pianos because my husband has expressed interest in acquiring a keyboard to play on. I understand this is a bit different than a keyboard (I understand now actually). This has all eighty-eight keys that I learned piano on. Here are this digital piano's other features:
Weighted scaled hammer action tri-sensor keys
Includes matching stand, sheet music/book stand, AC adapt. & sustain pedal
Grand piano sound & 15 effects
48-note polyphony and two x 8 watt speakers
MIDI connection for data exchange with computers
It is a pretty sweet device. Many years ago, I used to date a musician who was a gifted little pianist. He had one of these in his bachelor pad that he used to practice on. It was really space efficient and very useful for when he couldn't access a full size piano.
(Expiry: Unknown)