HealthSnap.ca: Take 90% Off Lipsticks For Just $1! *HOT* (EXPIRED)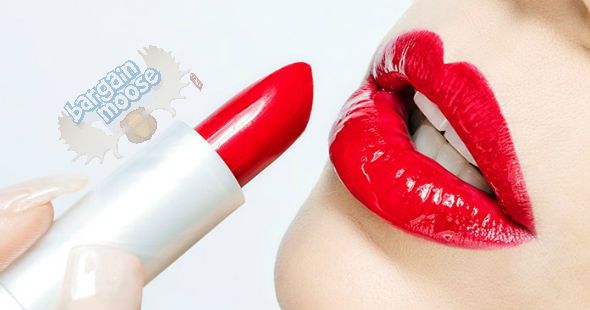 Wowza! Take a look at this awesome offer from HealthSnap.ca. For a very short time you can get top brand name lipsticks for just $1! This includes popular brands like L'Oreal, Maybelline and Revlon. The only downfall is that you're going to have to spend $50 or more to get free shipping. If you are in Ontario though, you can opt for Pharmacy Pickup which is free. Call me crazy, but I just ordered 20 different lipstick shades from different brands at HealthSnap.ca.
Whatever your preferred shape of lipstick is, you can snag it for just $1 at HealthSnap Canada right now. From L'Oreal to Maybelline or Revlon, throw the sale lipsticks in your cart for up to 90% off their regular price. There are 8 different lipstick types on sale for just a buck, and each type has several different shades and colours to choose from. I could easily pick 50 to get free shipping, though HealthSnap.ca does have a deal section if you're looking for something to bring your total up to $50. If you are in Ontario, just select the Pharmacy Pickup option at the check out option so you can grab your purchase from your local pharmacy totally free.
Here are the 8 different lipstick types on sale for just $1 @ HealthSnap.ca:
This offer is fantastic if you want to try a new shade but don't want to spend $13 and risk not liking it. I was scared to try bright red lipstick for so long, but I found a great deal on a gorgeous red a few months ago and I snagged it right then and there. Since then, I wear that very red lipstick anytime I dress up to go out anywhere. I tried to snag a few different shades from this offer. I am so excited to try them out.
While we do have lots of coupon codes and discounts listed for HealthSnap.ca in our Bargainmoose forum, none of them could be combined with this fantastic offer for $1 lipstick.
(Expiry: 6th August 2015)