Get $7 Off Your First Month @ ScentTrunk.com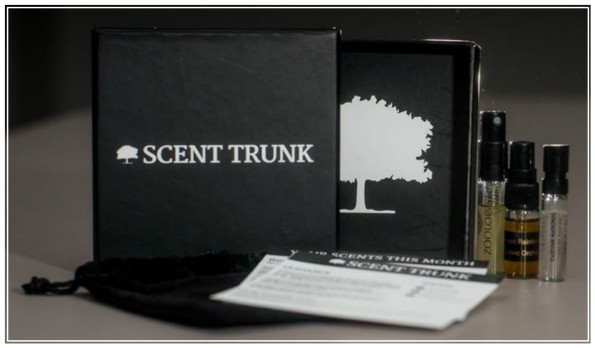 Gift box companies have been all the rage these past few years, and with great reason. Scent Trunk is one of the few companies that offer to send you a box filled with goodies chosen to your taste, monthly. In this case, Scent Trunk sends perfumes based on your preference, for as low as $15 a month. Until February 14th, you can get $7 off your first month!
Scent Trunk joins a great list of companies who send you customized packages with options for you to try. Based on your taste in perfumes, Scent Trunk will send you trial sizes to try out. Another great detail about Scent Trunk is that instead of using a percentage of their funds towards endorsements, they actually donate to mental health research instead. Such a great initiative!
Coupon Code: LOVE7
Expiry: February 14th 2016
I was an Ipsy customer, which is essentially the makeup version of this deal, and I was obsessed. Just like Ipsy, Scent Truck allows you to tell them what scents you've grown to love, and then cater to those likes by sending similar perfumes your way. This, of course, allows you to try a few different options before committing to buying a $130 bottle of perfume before finding out that you don't like that scent at all.
Shipping is free, so you have one less thing to worry about. Now place your order, and look forward to a new and fresh smell, right at your door!
(Expiry: February 14th 2016)