Fruits & Passion: Biggest Sale Of The Season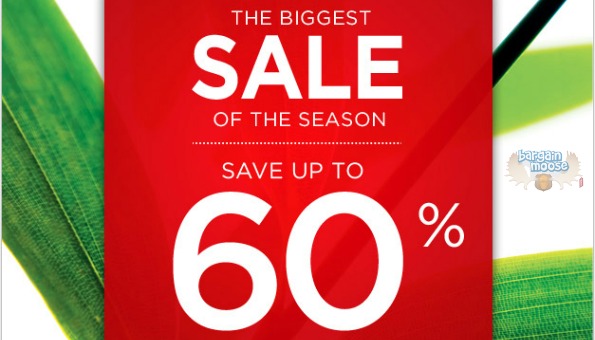 Save up to 60% at Fruits & Passion's biggest sale of the season.
Ambience room spray is made with a water-based formula instead of the more commonly used solvents (also no colourants, DE/DEH phthalates, formaldehyde or benzene) so it minimizes harmful emissions while infusing your home with fragrance. Get it for only $9.95, regularly $18. I love the Fresh Start smell or Green Zone.
The antibacterial waterless hand soap is now only $1.95, regularly $5! This soap does not need to be rinsed off and absorbs quickly without residue in a pleasing scent. The small bottle is great for a purse or gym bag so you have it when you need it. There are several different scents to choose from.
The 100ml bottle of blackberry and musk eau de fruits is a great deal! Regularly $34, it is now $9.95.
Also, get three free samples with every order!
Shipping is free on orders over $85.
Expiry: Unknown