Free Bag & 4 Samples on $70 @ Urban Decay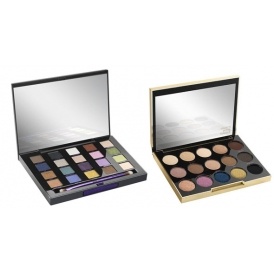 What a great day for makeup deals! Here's another cool one from Urban Decay. If you've been waiting for a bonus to make a bigger purchase, now is the time. When you spend $70, enter code STASH at checkout to receive a free bag and 4 samples. You'll also get free shipping as their threshold is $50.
My pallettes are all getting a little old and I've been on the lookout to replace them. I love the colours in this Vice Ltd Reloaded Pallette. Enough neutrals and bold hues to balance one another.
I also LOVE this Gwen Stefani Eyeshadow Pallette for the same reason. Such great colours for contouring.
I added it to my cart and entered the promo code (STASH) and lots of goodies were added for free:
Revolution High-Colour Lipgloss sample pack
Perversion Mascara sample pack
Jilted Revolution Lipstick
Original Eye Shadow Primer Potion
Distorsion Stash Bag
All for free - sweet! The $7.95 shipping charge is discounted, as well.
I have to choose just one...What do you think, Moosers? Or do you have another favourite?
(Expires: Unknown)