$10 off Any 3 Coppertone Sunscreens @ Amazon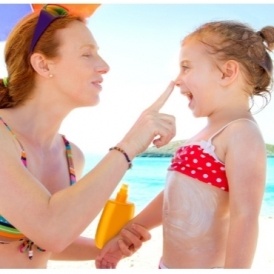 Since having a fair (pale), blue-eyed baby, I'm extra conscious of that big ball of fire in the sky, especially, of course, this time of year. Hats and shade are important but so is sunscreen because you can't avoid it at all times unless you never leave the house! Amazon has a great promotion on right now--add any 3 Coppertone products to your cart and $10 will be deducted from your total at checkout!
Instead of paying about $29.08 to protect the entire fam, I'm paying less than $20 once the $10 is taken off at checkout!
All of the Coppertone products are Prime eligible if you're a member, otherwise, you'll want to top up your order to $25 to receive free shipping.