Cure 'Em All With Tylenol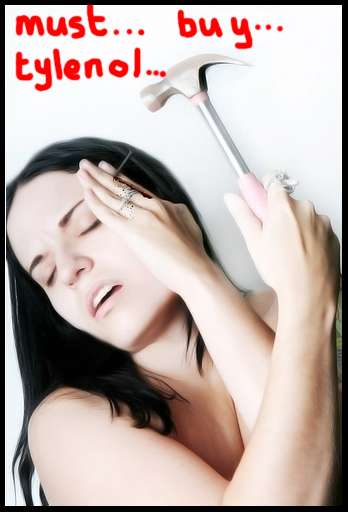 Here we have a printable coupon which you can print out and take with you the next time you need to buy some lovely Tylenol.
It says you can save $3 on any Tylenol acetaminophen product. Although the landing page says that this free coupon is only supposed to apply to Infants' or Children's products, it does not say that on the actual coupon itself – so I reckon you can use this on any Tylenol acetaminophen item.
So here's what I suggest – Zellers and WalMart carry the basic Tylenol product for around the $3 mark – you could try using the discount coupon on those and see if you can get a nice freebie.
Fact of the day: according to blogaholics, when acetaminophen was discovered, it was thought to be useless. Sucks to that!
Thanks for the image Mrs. Maze.
- Anna