Clementine Fields Canada: Free Nail Colour With Purchase ($16 Value)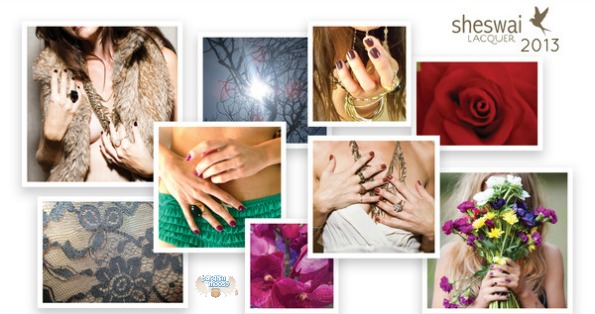 Clementine Fields is quickly becoming one of my favourite places to shop. They just started a new promotion to introduce a new company to their website: Sheswai. When you purchase any Sheswai nail lacquer you will receive a free Sheswai 'Awesome' or 'Perfecto' nail colour. That is a $16 value!
The deal sounds okay, but I think it is actually quite good. All Sheswai nail lacquers are only $16. Thus, you only need to spend $16 to get $16 worth for free. This is sort of a two for one deal.  This brand has no formaldehyde, toluene, or DBPs in their polish and their caps are made from sustainable-harvested wood, grown on family owned tree farms. Sheswai lacquers also donates a portion of their profits to organizations that help sustain our planet.
Since free shipping requires $50 (or else shipping is $10) I highly encourage you to check out the rest of their website. I just ordered the Yarok - Feed Your Volume Shampoo because my hair is driving me absolutely insane right now. It is just so limp and lifeless. I decided to invest in Yarok as it has received rave reviews from many beauty blogs.
I have ordered from Clementine Fields once before this last order and they sort of won my heart with that order. I received not only my product well packaged with a beautiful label, but also four generous samples for various other products to try out. They came in a lovely little bag and they also included a hand written note. I was really happy with the experience. So far, their customer service has been amazing. When I was looking to order Yarok I noticed they carry it in the full size bottle but it was out of stock. I asked them via social media when it would be back in stock and they told me it would take about a week and they would let me know. I received a lovely little email from them later that week letting me know it was back in stock. It is in the little things that this company really flourishes.
(Expiry: While supplies last)