Canadian Freebies: Frizz-Ease Shampoo, Conditioner + Serum Sample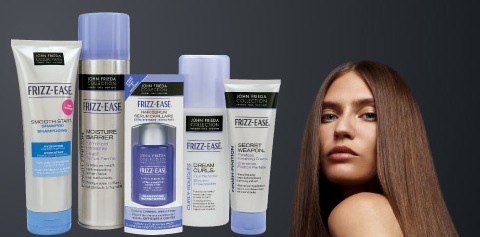 If you enter the John Frieda contest through the link I have provided below, you will find a simple form to fill out, plus the chance to request a free shampoo, conditioner and serum sample. The sample consists of a 8.3mL shampoo, 8.3mL conditioner and 4.4mL serum (which is a pretty nice freebie combo I think!)
Make sure while you are entering the contest to check off the box that says: "I would like to receive a free sample of Frizz-Ease® shampoo, conditioner and serum."
The contest itself (for those interested) includes a:
$500 gift card
Limo service
Hotel Stay
Dinner Out
Spa Package
Hair & Make-up styling
Just to let you know what you are entering to get this freebie.
Does anyone use their products? If so, drop us a line and tell us what you think!