Canadian Freebies: Always Tampax Sample BeingGirl Kit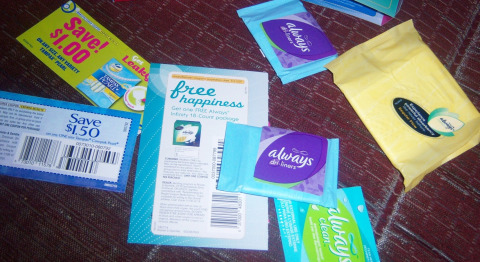 We last posted about this freebie in March (see post here) and it was so popular that they RAN OUT. But guess what, they're back!!! Always / Tampax has their BeingGirl Kit's back up on their sample page and you can request one now.
Last time I signed up for this kit I received it, and so did other Moosers. I can't remember what was in mine but thanks to Mooser Sunshine's comment on our last post we can tell you what comes in the kit:
3 always thin pantiliners
1 always ultra thin flexiwings
1 always infinity regular flow pad
1 regular tampax pearl tampon
1 regular tampax pearl compax on the go tampon
1 lite tampax pearl tampon
1 pack of sandylion stickers
1 BFF bookmark
1 coupon for a free box of always thin flexistyle pantiliner
This is a rather nice freebie for girls and women. Sign up now before they are all gone, again!