Bobbi Brown Friends & Family Event: 20% Off Everything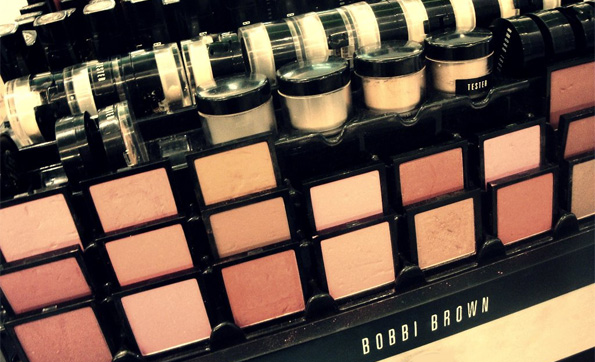 Love Bobbi Brown's line of make-up and skin care? Then you're definitely going to fall head over heels for their Friends & Family Event, during which you can save 20% off everything!
Since Bobbi Brown's products tend to be on the pricier side, this is definitely a great opportunity to save on your favourite products or maybe to even try something new. If like me, your make-up tends to be scattered all over the place, then have a look at their cosmetic cases, of which the Old Hollywood train case immediately stood out to me with its elegant style, black satin interior and a mirror on the inside. Originally priced at $250, it comes down to $200 and even though it's labelled as a travel case, it could still be used every day.
Something I have been meaning to get for ages now is a quality brush set; one that can be easily stored away all the while remaining clean since I tend to carry my make-up with me without any protective bag or case. This is exactly why the basic brush collection caught my eye, especially since although originally priced at $220, it comes down to just $171 during Bobbi Brown's sale. Included is a portable black case along with a collection of six brushes: eye liner, eye shadow, eye brow, concealer, foundation and face blender.
Paying over $100 for a brush set may seem a little daunting at first but according to several reviewers, it's well worth the investment:
I have other brushes as mid price range, and wasn't impressed with the results. I wanted a basic set with a case that would keep them protected and portable. After seeing these and hesitating because of the price, I gave in and hoped for the best. I'm so happy I did, the foundation, concealer and blending brush alone are worth the cost of this set. My makeup now has a very professional finish. I use them everyday. They are very high quality, the best that I've come across. with proper care, these will last for years to come.
Shipping is free on all orders over $75.
(Expiry: 16th March 2014)
(Image Credit: Abbey Rosete)