Best Buy Canada: Oral & Body Care Bundle $25 (Save $35)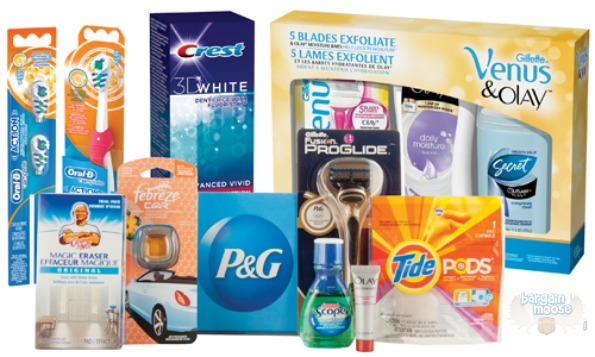 Best Buy Canada has a really good deal on a personal care essentials pack right now. Pick up Personal Oral and Body Care Bundle with Viva Sampler Gift Box for only $24.99 (save $34.99) and get free shipping too because it costs over $20.
I know what you are thinking, personal care products from Best Buy? Ew! But seriously, this bundle deal rocks. The kit comes with a ton of goodies including an Oral-B CrossAction Power Whitening Battery-Powered Toothbrush ($10.99 value) with Oral-B replacement heads ($9.99 value). You also receive the Gillette Venus & Olay Razor and Body Care Kit which would alone cost $16.99 . I actually priced out the three items inside the kit and the razor by itself would cost you nearly the full price of the kit if you didn't bundle those items together. These kits really do save you a lot of money. The bundle also includes this Crest 3D White 85ml Advance Vivid Toothpaste that regularly costs $4.49.
Along with the full sized goodies above, you also will receive the Viva Sampler including: Scope Dual Blast Mouthwash, Tide Pods, Olay Regenerist Wrinkle Revolution Complex, Gillette Fusion ProGlide, Febreze Car Vent Clip and Mr. Clean Magic Eraser. The razor is the best feature of this pack in my opinion. In the past I have given them to my father or turned them into my husband's travel razor so he does not have to pack the electric on short trips.
This kit has pretty much everything you need: razor, body wash, deodorant, toothbrush, and toothpaste. I think haircare is a harder thing to bundle because hair needs vary so starkly. Besides that minor omission, this bundle should refresh your bathroom supplies.
(Expiry: 10th April 2014)