Beautiz Canada Coupon Code: Get 20% Discount & Get Free Shipping on $30+

We recently discovered a little boutique called Beautiz. It's an online fashion jewellery store based in Canada, specialising in affordable jewellery and fashion accessories. They had some really cute pieces so we reached out to them to set up a discount for the Moosers, and that's what we've got today! With the coupon code below, you can score a 20% discount on any item on the Beautiz site.
Click here to use the Beautiz.net coupon code online now
Coupon Code: BARGAINMOOSE20
Discount: 20% off any order
Expires: 9th April 2015
If your order totals $30 or more, you also get free Canadian shipping. That's quite a low minimum spend for free shipping and it would be easy to reach that level.
Let me show you some examples of items that you could get with both the extra 20% discount included and free shipping too (as the discounted prices shown here still fall above the $30 mark):
Necklaces:
Bracelets:
Earrings:
As you can see, Beautiz.net has a cute range of fashion jewellery as well as some more expensive pieces either in silver, or gold-plated, upon which you can use the above coupon code.
When you are going through checkout, just take care as I found the cart a little bit confusing. I was testing out the coupon code on an item less than $30 and it didn't show a discount amount as such. But it was taking the 20% discount into account, just not specifically stating it anywhere, as you can see here: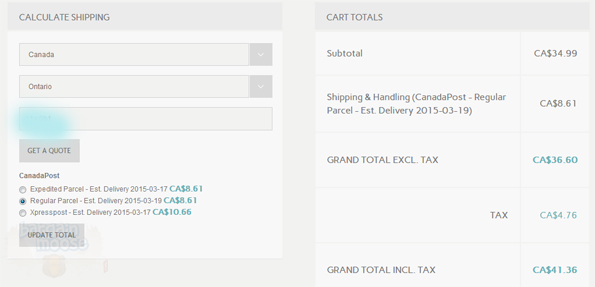 There is 20% discount on the $34.99 item, it's counted in the figures, it just doesn't show the amount by which it's reducing the total.
I hope you enjoy exploring this Canadian boutique which is new to Bargainmoose!!