Warrens Canada Promo Codes: Save $20 On $100 Purchase Or $50 On $200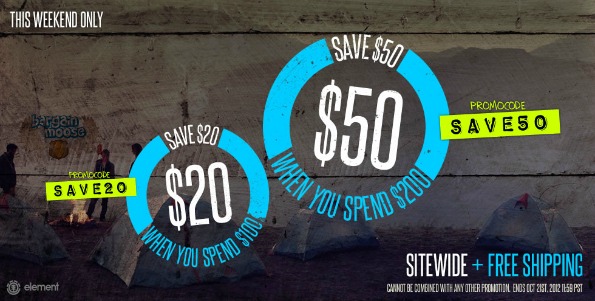 Warrens Canada has two Warrens Canada coupon codes for savings. Save $20 on your purchase of $100 or save $50 on your purchase of $200 or more. This offer cannot be combined with any other promotions and will end on October 21st 2012.
Promo code details:
Code

: SAVE20

Discount

: $20

Expiry

: 21

st

October 2012
Code

: SAVE50

Discount

: $50

Expiry

: 21

st

October 2012
I'm a little excited about the Roxy Golden Hill coat that is $147 and with discount would be $127. I love the gold colour and it looks so warm. The hood is lined with faux-fur and the high neck fastens with buttons, while the front has wooden toggles. There are two pockets in front (very important) and sizes available are XS to XL.
The guy's jackets are never that exciting to me, but I do like the Quiksilver Ghost Tree jacket that is $184 and with discount would be $164. This comes in orange or black, appropriate for this time of year, and looks like a quilted material. There's a nice high neck and it fastens with a zipper and snaps, featuring 4 pockets.
If you decided to get both, you then qualify for the $50 discount and instead of paying a total of $331, you would only pay $281. That's a pretty good deal for his and her winter coats. I would like to know, however, why the guys always get more pockets than the girls.
You should also check out their clearance section, there are some great prices in there.
Shipping: Free for orders of $100 or more.