Tiger Direct Canada: Logitech Speaker System For $89.97!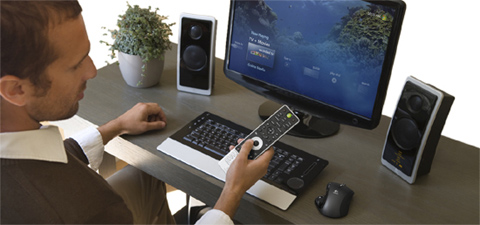 Hot deal on this Logitech Z Cinema Advanced USB Surround Sound System from Tiger Direct Canada! They're selling the system for only $89.97, after their instant savings of $330!
The Logitech speaker system has a sub-woofer, 2 satellite speakers, and a media center remote control. I like that it has easy access headphone jacks on the speaker, so you don't have to go messing round at the back of your PC when you want to use headphones instead.
Check out the customer reviews on the Tiger Direct site. They are really positive, with comments such as "Sound quality is superb," and "the sound will blow you away!"
I actually use a very similar Logitech speaker system on my home computer. The sound is really excellent – I can play some lovely tunes while I work.
Thanks Lisa_H.