The Source: Ucorder Wearable Camcorder: Was $120, Now $30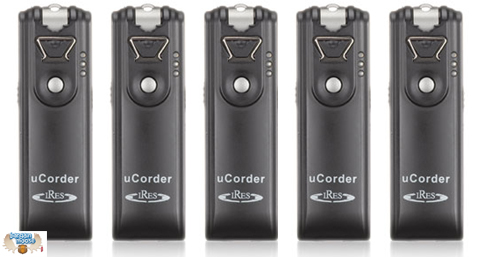 Anna posted about this deal back in December, however... now it is even cheaper! In December it was discounted to $50 for 1 days, and right now it is on sale for $30! Usually priced at $119.99, you will pay only $29.96 for this Ucorder Wearable Camcorder/Webcam. You are saving $90. You can even pick it up at your local Source for free.
Here are some of the features:
2GB internal memory
Up to 2 hour battery life - rechargable via usb
1-year warranty
Clip it, pin it, or wear it like a necklace
compatible with microSD expandable memory
It has both good and bad reviews, it seems someone got a faulty one, he should have returned it to The Source. One of the reviews I liked was this one:
... uCorder doesn't claim to deliver the best HD video available in the market, but it does give you very good video quality in the most lightweight and portable form factor. It's one of the least expensive camcorder options... and it works as a Webcam too!
For $30, you really can't go wrong!