The Source Canada: SuperTooth Disco 2 Speaker Only $40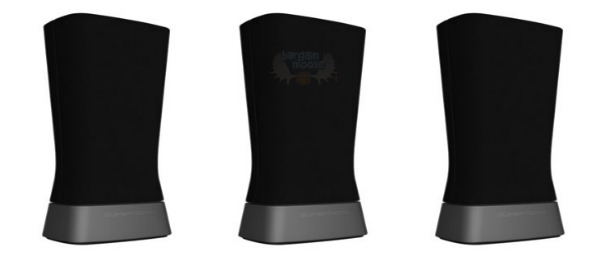 The Source Canada is selling the funky SuperTooth Disco 2 Bluetooth Speaker in black for only $40. The speaker has been refurbished but it comes with full manufacturer's warranty so it is as good as new.
So I did some price comparing. This same speaker is $83.24 at Amazon.ca, $97.98 at Bestbuy.ca and Future Shop, and $92.99 + $6.51 shipping at Newegg.ca. The original retail price for this speaker was $99.99. Easily, The Source has the best price by far and I do not see anyone else dropping their price near this amount anytime soon.
While some people get all twitchy around refurbished products, I really like to remind them that with a non-refurbished product it was just made and shoved in a box. With a refurbished product a problem has generally already been identified and fixed, so you have a better chance of coming out with a problem free product. I have had excellent success with purchasing refurbished products to keep my expenses down. As an extra precaution there is the full manufacturer's warranty in the instance, you do have an issue. The same as any product you buy.
This device connects to any device that is Bluetooth A2DP compatible. This sexy little portable speaker features two speakers on the front and a bass reflex system on the back. Unlike other speakers where you have to have a good stack of batteries on hand, the Disco 2 features an integrated rechargeable battery, which supports three to four hours of music at maximum-volume or up to 10 hours at moderate volume levels. If your device is not Bluetooth compatible, there is a 3.5 mm stereo jack.
One reviewer on The Source said:
I grabbed this unit on sale and I was blown away by the sound that comes out of it! All the other reviews online speak for themselves! At $40 you can't go wrong!
With the rechargeable battery, the very reasonable price point, and the sheer stylishness of this speaker I say it is a real winner. The Source Canada is also offering free shipping to your home on orders of $20 or more right now, so it is the perfect time to buy this little device. You could even give it to your Dad for Father's Day. Might be a nice little speaker for him to stick in his den or garage and play tunes on.
(Expiry: Unknown)