The Source Canada: Kobo Wireless eReader Now $79.99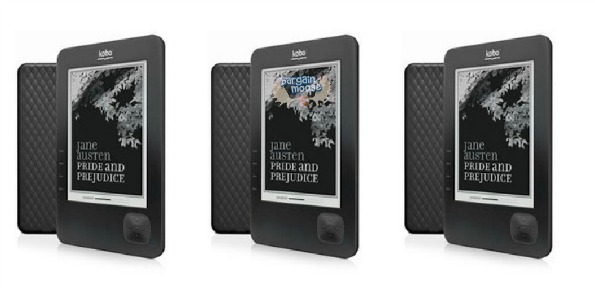 I found an amazing deal today at The Source Canada that I just had to share.  For a limited time only, they have their Kobo Wireless eReader on sale for just $79.99.
Here are some of the features:
100 free classics pre-loaded
Browse and shop today's best sellers plus over 1 million free classics
Wi-Fi connectivity
Carry up to 1,000 eBooks or 10,000 with an expandable SD memory card
Customizable font sizes and styles
Long lasting battery life up to 2 weeks
6" E-Ink anti-glare screen
With the Kobo wireless eReader weighing in at only 8 ounces, you can easily carry the Kobo Wireless eReader wherever you go.  This eReader was $109.99 and is now $79.99 which is a fantastic price.  I found a refurbished version of this Kobo eReader at Best Buy Canada on sale for $89.99.  I couldn't believe they were charging $10 more than the brand new one at The Source for just $79.99!
Check out a customers review:
After having read reviews about several of the Ereaders being sold, and after severals of gathering as much information i could, i bough the Kobo Onyx as being the best product including all features and the easy way to set up, navigation, etc...etc.. i'm extremely happy with my purchase and recommended this product to all my friends.
I suspect at this price, these Kobo eReaders will probably sell out pretty quick.
(Expiry: Limited time offer)