The Source Canada: Accessory Sale Up to 60% Off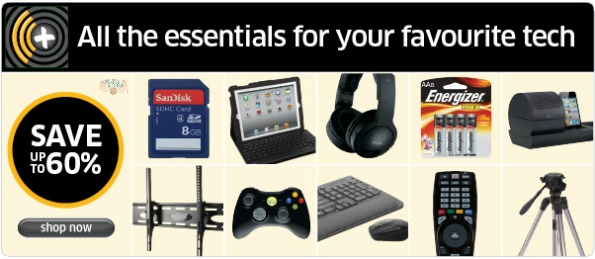 The Source has started their accessory sale with up to 60% off accessories. Computer accessories, gaming accessories, network accessories - electronics accessories!
To look up a specific deal referenced in this post just search for the product code provided and it will take you directly to the item.
Here are a few deals that peaked my interest. First of all these Dane 8GB Flash Drives product code "8006915" for $4.99 (50% off) are a good deal. I think my largest flash-drive is back around 2GB... I need an upgrade.
We have this exact D-Link DIR-615 4-Port Wireless N Router–802.11N (product code "2513543") and it generally works well. Originally it was $89.99 and it is regularly priced at $49.99. Right now it is on sale for $34.99.
Last but not least there is this cute little Headrush Bluetooth Speaker "8004081" that is on sale for 50% off. Originally $39.99 you can pick one up for $19.99. These are so very useful when trying to share your music from an iPod or an iPhone.
Expiry: Unknown